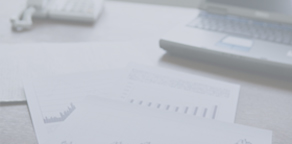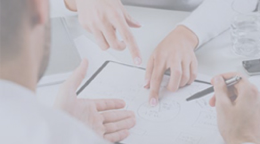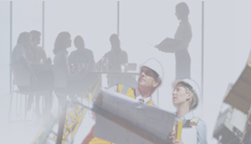 Our team includes financial communications professionals who were pioneers in this field in Quebec. Drawing on our backgrounds in finance, IR, communications and journalism and our corporate experience, we have in-depth knowledge of diversified industrial sectors and we speak the language of the entrepreneur, manager, financial analyst and communications professional.

JOSÉE LEFEBVRE
has specialized for close to 25 years in investor relations and financial communications. Holding of Master of Business Administration and a Bachelor of History, she started her career in corporate finance with a brokerage firm, where she more specifically worked on several public stock offerings. In 1987, she joined the first firm specializing in investor relations in Quebec, and one of the first in Canada. She founded Lefebvre Financial Communications Inc. in 1995.
ANNIE DOUCINE
has a diversified experience in communications, including 25 years in financial communications. She has participated in the IPOs of several corporations, the planning and production of their communications with their financial publics, including the media. She has a Masters Degree, a Bachelor of Communications and a background in economics/finance and IR. In 1986, she contributed to the creation and development of the first firm specializing in financial communications and IR in Quebec, and one of the first in Canada. She joined Lefebvre Financial Communications Inc. in 1999, after acting as senior financial communications advisor for a major national PR firm.
By combining our in-depth expertise with the best complementary resources on the market, our partnership formula is a guarantee of

excellence,
flexibility,
effective results,
and cost-efficiency.

To complete our offering, we are supported by network of a long-standing external partners who are leaders in their specific fields (public relations, media relations, crisis management, graphic design, graphic production, etc.) in Quebec, Canada and abroad.